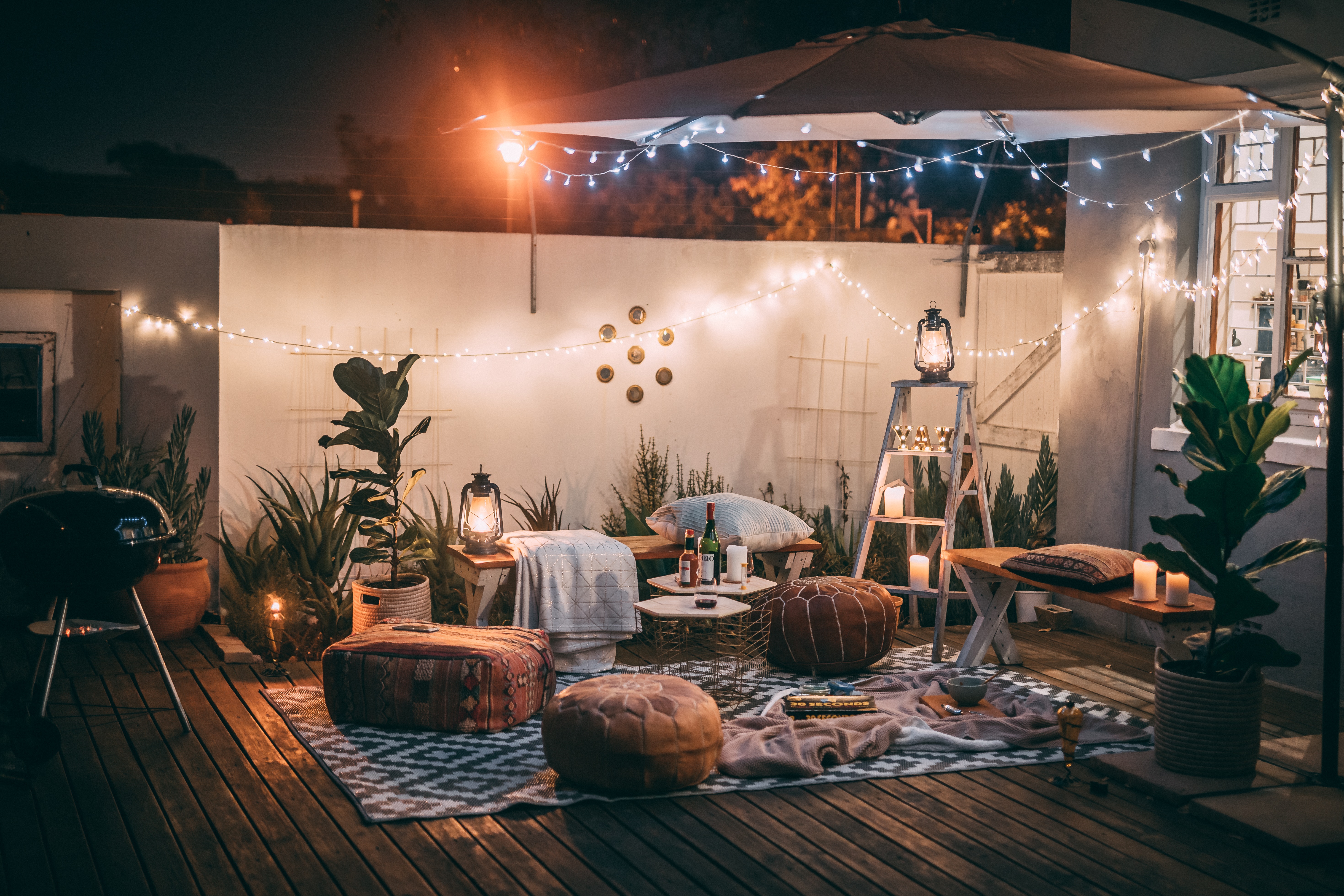 The best part about these DIY home projects is that they don't require any special skills or knowledge. Whether you're looking to update your furniture, add some color to your walls, or just want to try something new, these projects are perfect for anyone who wants to get their hands dirty and have fun.
Get started on one (or all!) of these DIY home projects today! Trust us; you'll be so glad you did. DIY projects are a great way to personalize your home and make it feel your own. With just a few supplies and some elbow grease, you can completely transform any room in your house. And the best part is that these projects won't break the bank.
Here are a few DIY home project ideas to get you started:
Paint an accent wall:
This is a simple but effective way to add some visual interest to any room. Just choose a bold color and paint one wall in the room. Painting a few walls will instantly make the space more exciting and inviting.
Chalkboard paint is a great way to make your house more exciting and fun! Many colors are available, but if you want something simple, go black. It's also possible for magnetic walls where users can stick notes or tips onto them using magnets.
Make your curtains:
Custom curtains can be expensive, but making your own is easy! Head to your local fabric store and choose some fabric you love. Then, you must measure and cut the fabric to size and sew or glue it onto a curtain rod. Voila! You have your very own custom curtains.
Prepare the Paper Lanterns and Lamps
If you have any typical paper lamps at home from IKEA and beyond, we've gathered 20 ideas for refreshing them. Choose the one you like best. Check out our inspiration.
Line a cabinet with pretty paper:
Create a colorful backdrop for displaying favorite glassware and ceramics by lining the inside with leftover wallpaper remnants, craft paper, or gift wrap. Remove the shelves of your cabinet first, and then measure up the interior. Use one single length if possible or cut individual pieces in contrasting colors to create interest in each wall section. The design decision is up to you.
DIY a piece of furniture:
Giving new life to an old piece of furniture is a great way to save money and add some personality to your home. You have many options; for example, you can paint or change the upholstery. What you choose is up to you.
The change's easiest part is replacing the handles with new ones. Remember to strip off the old paint or varnish when you decide to paint. Then the surface needs to be smoothed out and only painted. If you choose to replace the fabric, measure the cushion to determine the amount of material necessary; be sure to allow a few inches to fold over the bottom of the seat. Remove the seat from the chair. Cut the fabric to fit. Fold it over the seat and use a staple gun to attach it to the seat's underside. Stretch it taut and do all sides. Angle the fabric around the corners before stapling. Then reattach to the chair, and you have a fresh look.
Build a pallet sofa:
Pallet garden furniture is a brilliant addition to any patio, garden, or balcony. It is a fabulous budget garden idea and allows you to create something unique from reclaimed materials.
The most important components are wooden pallets, usually sourced for free – it's worth asking at supermarkets, construction sites, and hardware shops. Alternatively, you can pick them up cheaply from online selling sites. To build a single sofa, you need three pallets – two for the seat and one for the back. First, sand down all sharp edges on the pallets so you don't hurt yourself during construction. Next, paint it to make its natural look even more stunning before stacking one upon another until they are secured with screws according to your preference.
Hang Plants From the Ceiling:
Hang plants from the ceiling to enjoy a fun décor DIY project that can improve your health by adding oxygen and fresh air. Find an area with plenty of natural light for this task and access points on both sides if possible. Locate a stud or beam to attach a swag bolt, or use a toggle bolt to secure drywall. Be sure the bolt capacity is rated for the wet hanging weight of your plant plus its container. Be aware that plastic anchors support less weight from the ceiling than the wall; they are not a good choice for a hanging plant. Once the swag bolt is secure, hang your plant.
Sew some pretty bathroom storage:
Fabric storage boxes are a quick and easy way to store all household items, from bathroom essentials to make-up and hair accessories. They also make pretty nifty planters – just ensure your plant pot is watertight at the bottom. Here you have detailed instructions on how to do it.
Grow Your Food:
Growing your produce is a great way to provide fresh food at the fingertips of those who live in or near an area that does not have access. Not only does it help teach children about sustainability, but it almost always results in tastier vegetables than you can buy from store shelves!
Now that you have decided how big of a garden to create, it's time for the fun part! Choose an area with at least 8 hours worth of sunlight every day and remove any sod or other plant material from around your desired location. Then prepare the soil by tilling/digging if necessary so there are no rocks when planting seeds (following instructions on package). Add compost alongside them once finished; these will help improve growing conditions greatly. In the end, water the seeds.
Illuminate Your Exterior With Solar Lights:
Solar path lights are a great way to add ambiance and safety while cutting down on electric bills. Stand-alone solar lamps come in many different sizes and styles with bright color options that don't require wiring for installation! Just place one every 6 – 8 feet along your walkway or driveway, so it's easy to get back from work at night, knowing there will be plenty of light wherever you go without turning on anything else.