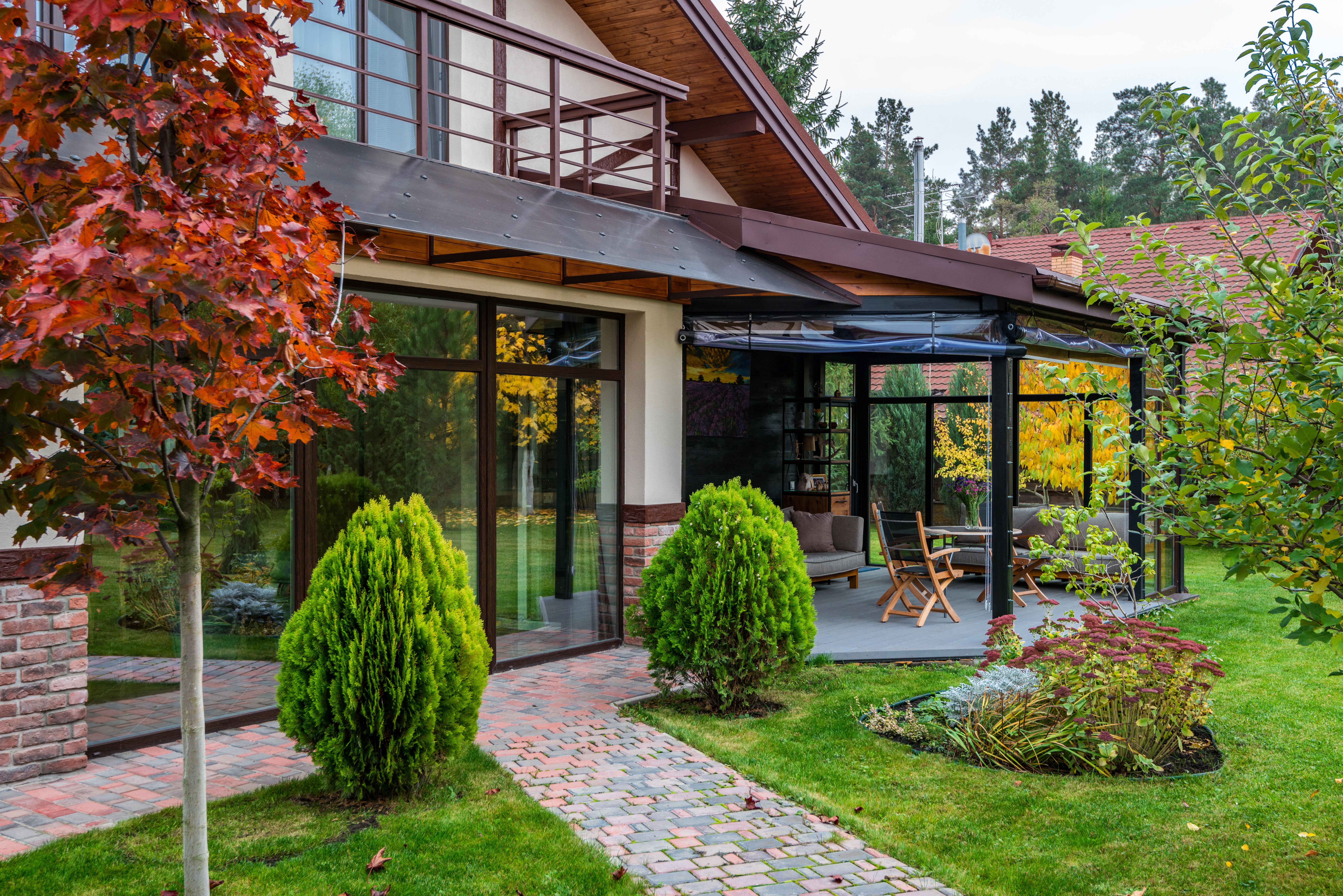 Make your house the star of its show! The exterior is like a book cover, setting up what's inside. And whether you want to sell or just make some improvements for your enjoyment – adding curb appeal will often be an easy way that suits both needs well (and boosts property values). Here are 13 projects that can help provide new life into any home by giving it an all-new 'attitude.'
13 Smart Curb Appeal Ideas:
Spruce up your landscaping: Trim the hedges, pull the weeds, and add colors with flowers or potted plants.

Tile your doorstep: Installing tile, pouring new concrete steps, or painting a porch floor or front stoop can drastically change your home's curb appeal. If you choose the tiling route, select a slip-resistant tile rated for outdoor use.

Upgrade railings: Porch and stoop railings can deteriorate quickly if not treated properly. Ensure the color, scale, design, details, and material are compatible with the home's main features. Porch railings supply an integral part of a home's exterior aesthetic, helping to reinforce a home's style.

Replace gutters and downspouts: Peeling paint, rust spots, droopy gutters, and other problems convey neglect. Replace old gutters and downspouts with a new gutter system.

Power wash your home's exterior: This will remove any dirt or grime built over time.

Paint your front door: This is a quick and easy way to add curb appeal. Just make sure you choose a color that complements your home's exterior.

Refresh your outdoor furniture: Any old outdoor furniture needing repair should be tossed out or updated—clean, sand, and maybe varnish or paint. Choose a finish that will help restore their great looks.

Add some lighting: The extra light will make your home more inviting, whether solar lights along your walkway or a new lamp post.

Put up a new mailbox: If your mailbox is old or dented, it's time for an upgrade.

Make sure your house numbers are visible: This will help visitors, and emergency responders find your home quickly.

Hang some window boxes: Window boxes are a great way to add curb appeal, and they're perfect for displaying seasonal flowers.

Add some decorative elements: A few well-chosen decorations, whether a new wreath for your front door or a flag in your garden, can make a big difference.

Get a new doormat: A welcoming doormat is a must-have for any curb appeal makeover.
Summary:
Beauty is in the details, and when you work on your home's curb appeal, it can be amazing how much more appealing the property looks. You can make a great first impression on everyone who sees your home. Put time into planning for these projects ahead of schedule so that everything matches perfectly without wasting resources. Not to mention, you'll also enjoy spending time outside in your beautifully landscaped yard.